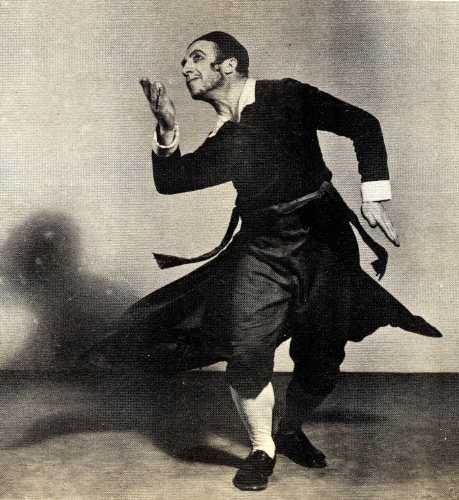 February – March 2018
Yiddish in Motion: The Art and Soul of Yiddish Theater and Dance in 20th Century LA (Part of L.A. Public Library's 2018 "L.A. Made" series)
Modern dancer, choreographer and documentarian Karen Goodman presents a multi-media exploration of the work and cultural influence of master choreographer and Yiddish theater director Benjamin Zemach, who worked and taught in LA for many years.
DATES & LA LIBRARY Branch LOCATIONS:
Sat., Feb 17, 2 PM,  Encino-Tarzana Branch – 18231 W Ventura Blvd, Tarzana
Sat., Feb. 24, 2 PM,  Brentwood Branch – 11820 San Vicente Blvd, Los Angeles
Thurs. March 1, 6 PM,  Palms-Rancho Park Branch – 2920 Overland Ave, LA
Mon., March 12 4 PM,  Fairfax Branch – 161 S. Gardner St, LA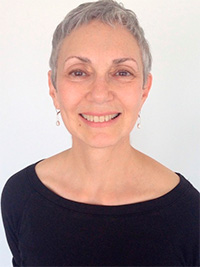 Karen Goodman is an LA teacher, Yiddish dance scholar, filmmaker and critically acclaimed modern dancer/choreographer.  She produced/directed/wrote the documentary Come Let Us Dance on Yiddish folk dance, authored biographies on Bella Lewitzky and Margalit Oved for Encyclopaedia Judaica, and on Benjamin Zemach for USC's journal, Experiment, and speaks on the intersection of Jewish identity and modern dance.  Honors include an National Endowment for the Arts Choreographer's Fellowship.  She has choreographed 40 works and 5 full-length solos and danced with post-modern master Rudy Perez in NY and LA.  She taught at her studio, Danceworks on Melrose for 21 years as well as at LA County High School for the Arts, CalArts, Caltech, LMU and SMC.  She has an MA in Dance from UCLA.