פֿאַר װאָס ייִדיש?  פֿאַר װאָס איצט?
Why Yiddish?  Why Now?
Yiddish, as we have discovered, is more than a language.  It is our connection to the movements of our people—to the historical lessons which must not be un-learned or forgotten—and to the present-day movements of our Jewish life…
װאָס טוט אויף דער ייִדישער אינסטיטוט?
What Does the CIYCL Do?
CIYCL engages the best experts and creative talents today and invites people of all ages to sample (in a bi-lingual and hence accessible format) the riches of Yiddish culture:  its abundant sounds, wisdom, and written works.
UPCOMING CIYCL EVENT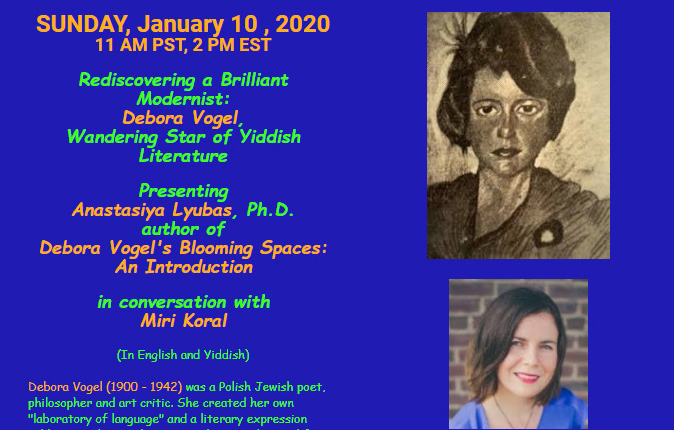 RECENT EVENT
An international Yiddish celebration of the most beloved Yiddish writer of all time, Sholem Aleichem, for his 104th yortsayt.
FEATURED VIDEOS
Contributing writer Debra Eckerling is treated to a special day of Yiddish poetry. #JewishBucketList
Arts, Provocation, and Jewish History with Aaron Henne Episode 9 8-19-2020 Miri Koral.