The Theo Bikel Yiddish-Into-English International Poetry Translation Contest
דער 2017 אינטערנאַציאָנאַלער ייִדיש־צו־ענגליש איבערזעצונגס קאָנקורס
Call for entries: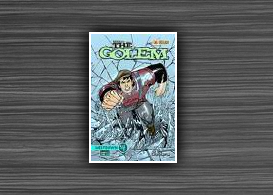 Calling all poetry mavens! Do you have a favorite Yiddish poet or a poem that has yet to reach the English-speaking masses? Or have you come across a published translation of a wonderful Yiddish poem that perhaps mangles the poetic intentions of its creator? This is your chance for redemption. Find that special poem that you would like shared with a wider audience and make it come alive. Just as the Golem rose to life by the sacred words of its creator, breathe new life into your Yiddish poem of choice. Dazzle us with your cross-cultural understanding of the Yiddish and English languages. Impress us with your knowledge of the delicate intricacies and nuances of the mameloshn.
First place winners will be announced in April. The first place winner will receive $100, plus publication on the CIYCL website and newsletter. Second place winners will receive $50 plus publication on our website. This contest is sponsored by Lee Chesnin, and CIYCL Board Member Stephen O. Lesser.
Contest Rules: Your single entry of up to two pages must include a copy of the original Yiddish poem (in Yiddish characters) and your own, never before published English translation. Entries over the required length will be disqualified.
Submissions must be received by March 20, 2017.
For submissions by mail:
CIYCL, 333 Washington Blvd., #118,
Marina del Rey, CA 90292
For submissions by e-mail: [email protected]