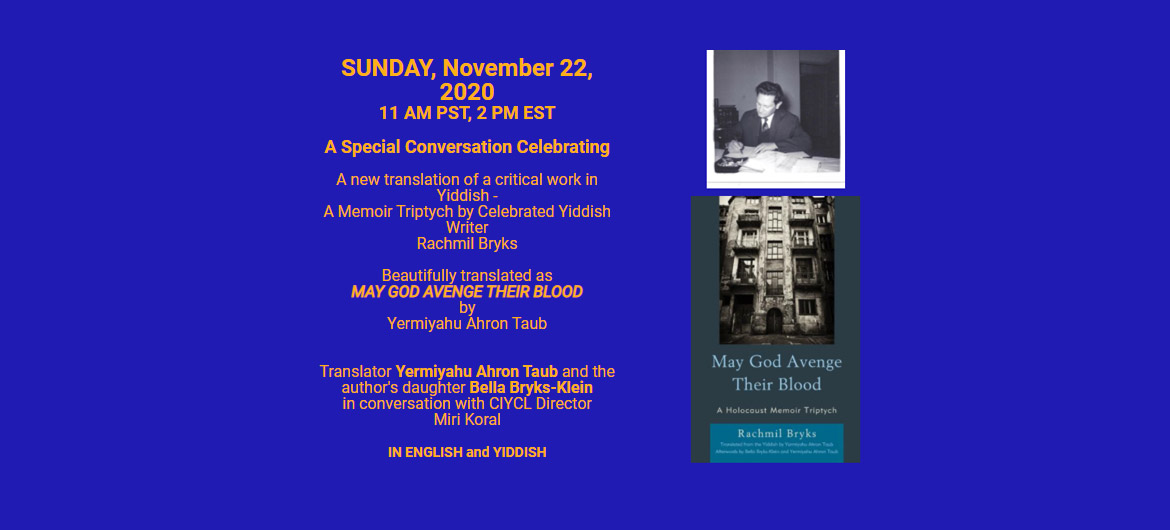 May God Avenge Their Blood: a Holocaust Memoir Triptych presents three memoirs by the Yiddish writer Rachmil Bryks (1912-1974). Taken together, the triptych brings the reader on a wide-ranging journey from Hasidic life in a Polish shtetl before the Holocaust to the chaos of the early days of World War II and then to the horrors of Nazi captivity and its aftermath. This translation by Yermiyahu Ahron Taub brings the extraordinary memoirs of an important Yiddish writer to English-language readers for the first time.
Yermiyahu Ahron Taub is a poet, writer, and Yiddish translator. He is the author of six books of poetry, including A moyz tsvishn vakldike volkn-kratsers: geklibene yidishe lider/ A Mouse Among Tottering Skyscrapers: Selected Yiddish Poems and two books of fiction, including Beloved Comrades: a Novel in Stories.
Bella Bryks-Klein is a Yiddish activist in Israel and a researcher and continues her father's legacy by lecturing the world over in Yiddish, English and Hebrew. She has created and performs an autobiographical musical one-woman show, My Father's Daughter.
A link for watching the live program and submitting questions will be provided in subsequent announcements.
Hosted by the California Institute for Yiddish Culture and Language and Congress for Jewish Culture.