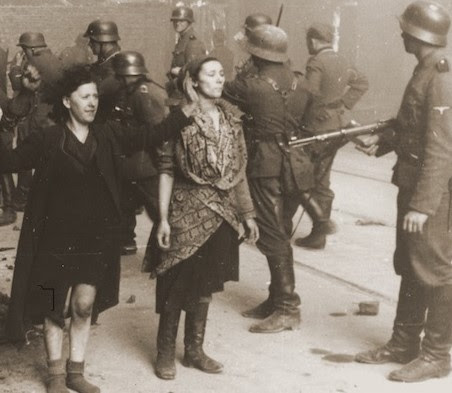 Warsaw Ghetto Uprising
TO WITNESS, CONSOLE and LAMENT:
A World Premier Dramatic Reading of Yitshak Katzenelson's epic powerful work about the Warsaw Ghetto –
Song of the Massacred Jewish People
(1943-44)
דאָס ליד פֿונעם אויסגעהרגעטן ייִדישן פֿאָלק
In English and Yiddish
With Special Guest Appearance by
Mike Burstyn
Directed by Jeremy Aluma
In-person at the HMLA
Begun in the Warsaw Jewish ghetto where he was interred with his wife and sons, the acclaimed Yiddish poet Yitzhak Katzenelson achieved something that has rarely, if ever, been achieved: an epic poem composed in hellish circumstances. While Katzenelson perished in Auschwitz soon after, his requiem miraculously survived. In a masterful recent English translation by Jack Hirschman, this work gives us an eye-witness account like no other to the depredations of the ghetto and the acts of heroism; a consolation to those who remained; and ultimately, a lyrical lament for those who did not.
This program for the first time brings Katzenelsen's unprecedented act of spiritual resistance dramatically alive.
Presented by
the Holocaust Museum
Los Angeles (HMLA)
in partnership with
The California Institute for Yiddish Culture and Language
This event is free and open to the public.
April 9, 2023 3 pm
Event Location:
HMLA
100 The Grove Drive
Los Angeles, CA 90036